Tea
I get a sugar rush whenever I have "white gourd
" tea
(
冬瓜茶
dōngguā chá
)
. Tea culture in Taiwan: it's not what you expect. Go to any Taiwanese city, and you will see scooter drivers stopping suddenly and going to a counter to grab a big plastic cup of iced tea. This is hot Taiwan, after all. In addition to "white gourd
" tea
(
冬瓜茶
dōngguā chá
)
, they can get a myriad of flavors
(
口味
kǒuwèi
)
such as mango green tea(
芒果綠茶
mángguǒ lǜchá
), plum green tea(
梅子綠茶
méizi lǜchá
), milk tea with pudding(
布丁奶茶
bùdīng nǎichá
), and Taiwan's most famous of all, pearl tea(
珍珠奶茶
zhēnzhū nǎichá
)
One of the most famous tea sho
ps
in Taiwan - Coco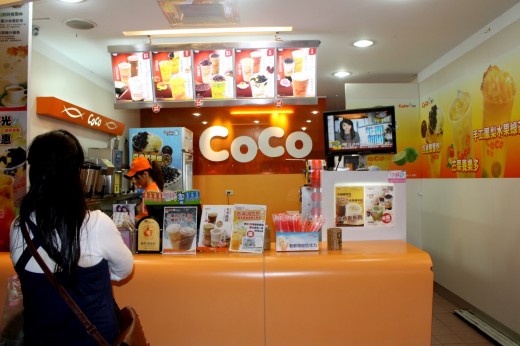 芒果綠茶
mángguǒ lǜchá
梅子綠茶
méizi lǜchá
布丁奶茶
bùdīng nǎichá
珍珠奶茶
zhēnzhū nǎichá
The younger generations drink tea when they are thirsty. They are concerned about their palate so they demand an ever-changing stock of flavors.
On the other hand, olde
r people
regard tea as more than a thirst quencher. They still appreciate a more traditional tea culture which takes a whole set of "tea tools"(
一套茶具
yī tào chájù
).
We call this tea ceremony
"cha dao"(
茶道
chádào
), which requires a very specific sequence of procedures.
The good thing for tea lovers of all ages is that tea in all its forms continues to be a central part of Taiwanese culture. Tea has a bright future in Taiwan.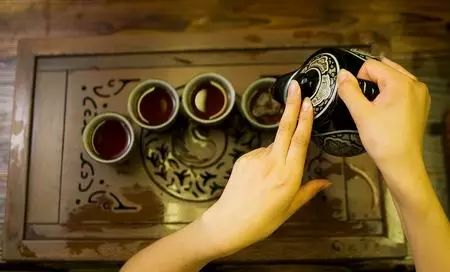 茶道
chádào
SMART Mandarin
Katrina Lee